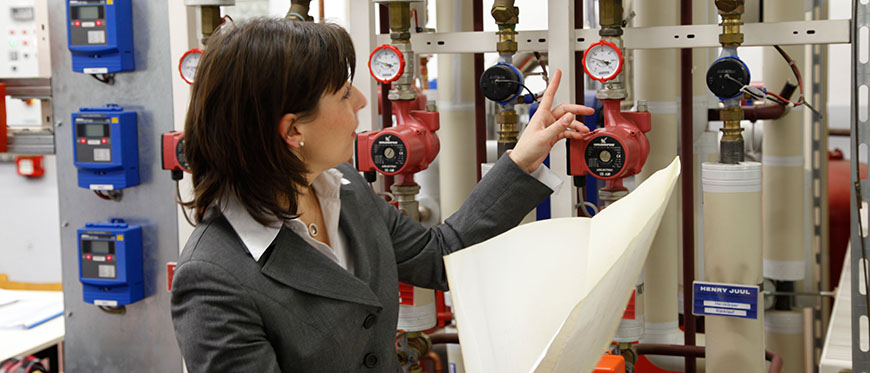 Field of studies: Plant and Supply Technology
at the Department of Maritime Studies, Systems Engineering and Logistics in Rostock-Warnemuende
Graduates of the field of studies "Plant and Supply Technology" find their field of activity as specialists in power-, heating- and supply engineering, in maintenance areas, in power plant technology, in testing of industrial installations, in companies involved in mechanical engineering, thermal or energetic plants as well as in ship's operation technology and maritime industry.
Commitment in project management, project planning or in research is possible as well.
What is "Plant and Supply Technology" about?
Design
Dimensioning
Operation
Maintenance and repair
Service (on both supplier and operator side)
of plants and systems of:
Power generation (renewable and fossil)
Building services engineering (ventilation technology, air conditioning and refrigeration facilities)
Industrial engineering like f.e. long distance heating, water and sewage technology, supply and disposal systems
…and all components of the systems mentioned above
Job profile
The present is full of challenges

The use of scientific and technical progress in harmony with our nature is at the center of the problem solving of present and future generations.

Well-trained specialists have been the top performers of technical progress since the beginning of industrialization, in a sense the links between science and its practical implementation.

If you want to be part of the solution to the increasingly exciting and extensive tasks in science and technology, then you should also consider studying systems and supply technology at the University of Wismar!

The industry's current and future demand for high-performing and highly motivated specialists should give you the security of choosing precisely this field of study. Good performance in your studies, vigor and willingness to perform in the various forms of training ensure you are very well prepared for a responsible job in companies such as B. mechanical engineering or the energy industry.

Before you decide to study plant and supply technology, you should test your skills and previous knowledge:

You have an understanding of technical relationships and processes

You have an understanding of technical relationships and processes
You don't have any problems with math and physics
You have a good grasp of things and work independently
You are aware that in addition to technical focuses, computer science, business administration and language skills will play an important role in your studies
You are studying at a university with a maritime background, the case studies and calculation examples are selected accordingly

You will finish your successful studies with the title Bachelor of Science, an academic degree that is coveted today.

As a graduate, you are very versatile. A few examples should show you where your professional prospects can lie:

Specialist for the operation of systems and plants
As the name suggests, you ensure the scheduled operation of plants and systems. In this case, for example, you work in a power plant. Your area of ​​responsibility includes the operation and maintenance of the systems required to generate electricity, such as Steam generators, turbines and condensers.

Project manager in the utility company
Whether you are an energy or water supply company, with the skills you have learned in plant and supply technology, you can be employed in many areas. Graduates work on various energy supply projects in network planning and network operation. You will carry out calculations for new construction of the supply networks. The entire project management up to the operation of the systems can be your job. Your knowledge is also required for conversion work and maintenance work on the supply systems. In the young field of renewable energies, numerous tasks fit in with the degree course in plant and supply technology, although this job market is growing steadily.

Planners and project staff
Here you will work in planning and engineering offices in the areas of plant construction, energy, heating and supply technology. Your field of activity extends from planning and design to the completion of systems in the aforementioned areas.

Project engineer and system specialist
As a project engineer and system specialist, for example, you will find a job at one of the ultra-modern shipyards on the North and Baltic Seas. Here you deal with the design of the numerous shipbuilding systems. These include e.g. the propulsion and rudder systems or the air conditioning, ventilation and refrigeration systems that every ship has.

Consultant
In this case, you work for a certification company. Among other things, you will carry out acceptance and certification measurements and support companies in project planning.
---
As you can see, with a degree in plant and supply engineering, you have career prospects in many technical areas. So if you can identify with the requirements of your studies and your job description, studying systems and supply engineering at the University of Wismar is definitely a good choice.
---
Our graduates are sought-after specialists who are already employed as highly qualified engineers in numerous companies and institutions. The high proportion of regional employers is characteristic and very typical for the whereabouts of our graduates. The following short list is a small example of where our graduates stayed after their studies:
Stadtwerke (Rostock, Schwerin, Greifswald, Hamburg)
Steinkohlekraftwerk (Rostock)
E.DIS AG (Schwerin)
E.ON edis AG (Demmin, Fürstenwalde)
TÜV Nord AG (Rostock)
DNV GL (Hamburg, Rostock)
EWE GASSPEICHER GmbH (Oldenburg)
YARA GmbH & Co. KG (Rostock)
Dr. Diestel GmbH (Rostock)
Schottel GmbH (Wismar)
Eichdirektion Nord Dienststelle Rostock (Rostock)
Voith Maritimes Engineering GmbH & Co. KG (Hamburg, Rostock)
Spilling GmbH (Hamburg)
Linde Gas AG (Düsseldorf)
Robert Bosch GmbH (Stuttgart)
Blohm + Voss GmbH (Hamburg)
Flughafen München GmbH (München)
Major fields of study
Focus of the basic modules (selection)

The basic course takes place together with the students of the ship engineering course.
Mathematics / computer science
Physics / technical mechanics
Electrical engineering / electronics
thermodynamics
Measurement and Control Technology
Machine elements
Security management
Maritime traffic safety / fire protection
Focus of the specialist modules (selection)
Working machines
Plant-technical supply systems and conveyor technology
Energy systems
Internal combustion engines / turbines
Internal combustion engines and systems
Machine dynamics
Steam / refrigeration and air conditioning technology
Operating materials / hazardous materials
Construction / CAD
Automation technology
Electrical machines, drives and power electronics
maintenance
Supply technology
Shipbuilding / Ship Theory / Transportation Technology
Qualification goals
The qualification goals of the field of study "Plant and Supply Technology" are designed to ensure that the graduates do not start their careers on a ship but in companies on land.

In the course "Ship's Operations Technology/Plant and Supply Technology", future engineers in the 7-semester course "Plant and Supply Technology" receive extensive application-oriented training on an engineering basis. This foundation is supplemented by in-depth subjects in operational engineering. The course ends with the graduation "Bachelor of Science "(B.Sc.).

The students are therefore given special knowledge:
Mathematical, physical, mechanical, thermodynamic, electrotechnical, electronic and system-theoretical basics as a basis for the operation and maintenance of complex technical systems
Structure, function and operation of energy systems
Structure, function and operation of supply systems
Structure, function and operation of heating systems
Steam, refrigeration and air conditioning technology
Electrical power supply and automation technology
Construction / CAD
In the course "Ship's Operation Technology/Plant and Supply Technology" at the UAS Wismar, emphasis is placed on high quality teaching and the imparting of key qualifications. Current developments are integrated into the course and interdisciplinary cooperation is maintained.
Bachelor graduates should be able to operate and maintain a wide variety of technical systems in a technically, economically and ecologically sustainable manner.

Furthermore, they should learn to apply engineering planning methods independently, also with the use of IT tools, and to act economically competent. The development of methodological competence while applying basic knowledge to real operational tasks is to be promoted through jointly worked on projects.

The ability to work in a team and leadership qualities, which are also challenges for engineers, are intended to prepare for successful collaboration with colleagues from other areas. The teamwork strengthens social skills for later professional practice. Project presentations promote methodological competence with regard to the presentation and communication of one's own planning work. The aim is to provide a broad technical education in all areas of plant operating technology, so that the graduates can work in all areas of technical plant operation.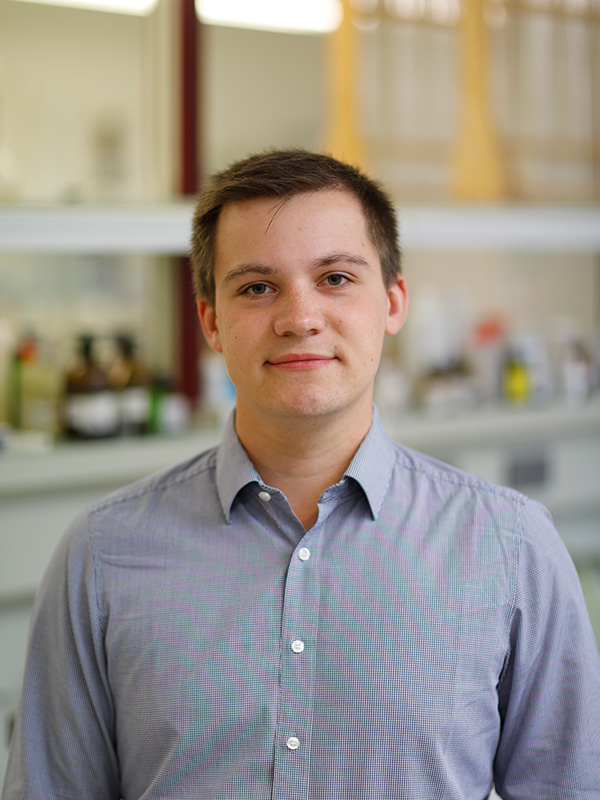 For those who are interested in technology like me, this course of study with a major in systems engineering and supply engineering is just right for them.
In 2 semesters of basic studies, essential engineering basics are taught. The subsequent semesters, in which theory and practice are perfectly coordinated, are completed in small groups. Here the knowledge acquired in the lectures is made practically applicable and comprehensible. This way, there are no deficits in understanding and if so, this very individual way of working means that there is always the possibility of exchange between professor and student.
At the Warnemünde study location, the multi-layered equipment of the practice laboratories offers an excellent basis for a varied and high-quality study. A decisive factor in my choice of course is the multitude of options after completing my degree. In addition to a postgraduate master's degree, work in the engineering field in various industries is very promising.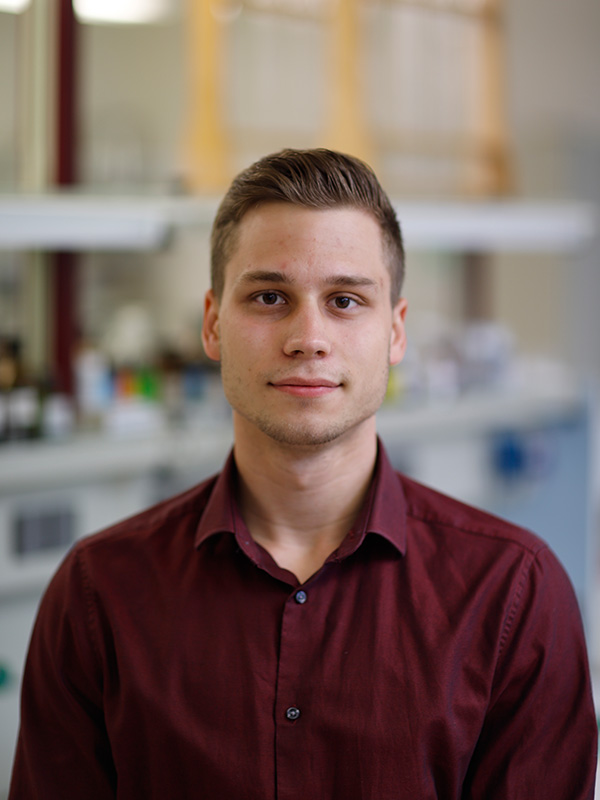 If you are looking for an exceptionally interesting and varied field of study, this is the right place for you. Since my childhood I have always had an interest in technology and the interaction between theory and practice that exists here has convinced me of this course. The basic course lasts two semesters and provides a very good basis for the further semesters, in which the theoretical knowledge acquired can then be practically understood based on the laboratory exercises. If you have any unanswered questions, you can always get in touch with your professors and lecturers, who are at your side with advice and action.

Due to the wide range of topics, there are many and different opportunities after completing this degree. The Warnemünde location makes your time as a student really beautiful and after an instructive day you can end the day on the beach with fellow students or friends.

Anyone who decides to study systems engineering and supply technology will receive very good engineering knowledge that can be applied in practice, plus an excellent maritime atmosphere.