Maritime Education and Training Centre

Das MARITIME EDUCATION AND TRAINING CENTRE (METC) am Bereich Seefahrt, Anlagentechnik und Logistik der Hochschule Wismar organisiert Fort- und Weiterbildungslehrgänge für nautische und technische Schiffsoffiziere. Es werden sowohl Lehrgänge nach dem STCW-Code und IMO Model Kurse angeboten, als auch maßgeschneiderte Kurse nach den Bedürfnissen von Reedereien, Lotsenbrüderschaften und anderen Kunden im maritimen Bereich zusammengestellt.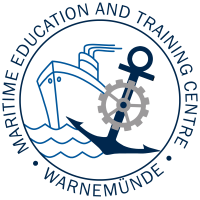 Mit der Nutzung des MARITIMEN SIMULATIONSZENTRUMS wird eine große Realitätsnähe erreicht, die durch den Einsatz von verschiedenen Schiffsmodellen und Revieren verstärkt wird. Das METC nutzt die fachliche Kompetenz und das Know-How des Bereichs Seefahrt, um nicht nur die nach dem STCW-Code und z. B. IMO Model Kursen geforderte Inhalte zu vermitteln, sondern auch aktuelle wissenschaftliche Erkenntnisse einfließen zu lassen.
Durch qualifizierte und erfahrende Wissenschaftler und Instruktoren wird ein hohes Niveau nach den Richtlinien des STCW-Codes in der Vorbereitung und Durchführung der Kurse garantiert.
Die Organisation und Durchführung der Weiterbildungsmaßnahmen wird von der "WINGS GmbH – dem Fernstudien- und Weiterbildungszentrum der Hochschule Wismar" sichergestellt.
Das komplette KURSPROGRAMM und alle Termine finden Sie auf den Seiten Weiterbildung Seefahrt der WINGS GmbH.
---