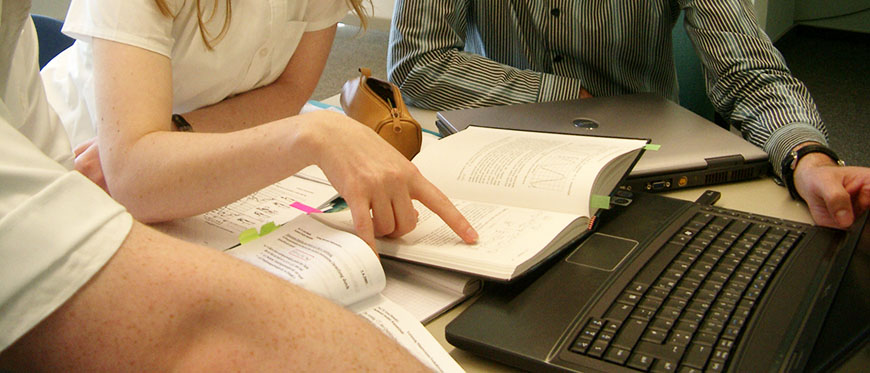 Studying? Yes! But what?
The right answer to that question is not easy to find. There are many things to consider: Where are my strengths and where are my weaknesses? What kind of special requirements does my profession of choice demand? Is there a numerus clausus? In which job do I take such a great interest so that I want to study it and work in this job for many years?
At the Department of Maritime Studies we know these difficulties – after all we studied as well and we had exactly the same questions.
The selected course of study shouldn't be a coincidence; it should be a clear decision. At exactly this point we want to help you with our "Information Days".
You are provided with a lot of information regarding all fields of study and the Department of Maritime Studies in Warnemünde. You will find the framework programme if you follow the link of your choice on the bottom of the page or left in the menu. Further information regarding studying at our educational institution is gathered at GENERAL STUDY-RELATED INFORMATION FOR INTERESTED PERSONS.
We also would like to introduce the Department of Maritime Studies in a short video-clip (not yet available).
A complete overview and information regarding Warnemünde you find here: WIKIPEDIA/WARNEMÜNDE. More detailed information about Warnemünde ( overnight accommodation, webcam) is shown at the website DER WARNEMÜNDER (only in German available).
---
Information Days
Important: all information days will be held in german language only!
Information Day NSV/SBT (only fields of studies Nautical Science/Maritime Transport and Ship's Operation Technology)
Information Day VBL (only field of studies Transport Operation and Logistics)
Information Day AVT (only field of studies Plant and Supply Technology)
Information Day SET (only bachelor degree course Marine Electrical Engineering)